Joy, excitement, fear, and anxiety—a palette of emotions that can be triggered by a job offer. This is due to the importance of the decision, which can influence one's life and future career.
Accepting a job offer is almost like getting married. But don't worry, we have prepared reliable "marriage advice" for you, so that you can work in your new position for a long time and happily.
Here's what we will cover in this article:
How to compare and evaluate potential employers (financial conditions, culture, schedule)
Where to read and compare company reviews
What questions to ask before accepting a job offer
How to negotiate and find compromises with the employer
Examples of acceptance letters (with or without conditions) or rejection letters
Take time to evaluate the offer
Consider the financial conditions
Don't rush to choose a new job, even if you're under pressure from banks with loans. After all, this is not just a decision, but a serious step, like choosing a life partner!
"When you receive a job offer, don't rush to give an answer. Take the time to consider all the conditions and weigh the pros and cons." – Richard Branson, Founder of Virgin Group.
Financial motivators can come in the form of:
Base salary

Monetary bonuses:

One-time bonus for accepting the job offer
Bonuses for achieving specific goals
Annual bonus at the end of the year

Allowances and premiums:

For specific challenging/special work conditions
For non-standard working hours, work on weekends

Additional payments:

For waiving certain rights (e.g., non-competition agreement)
For transferring your pre-existing developments, technologies, intellectual property rights

Stock options:

Receiving a share/equity of the company at a nominal (below market value) price
Obtaining the right to purchase shares at a pre-determined price

Additional coverage of specific expenses:

Medical insurance (for you and your family members)
Additional pension contributions
Payment of relocation expenses, compensation for housing expenses (for working in a new city)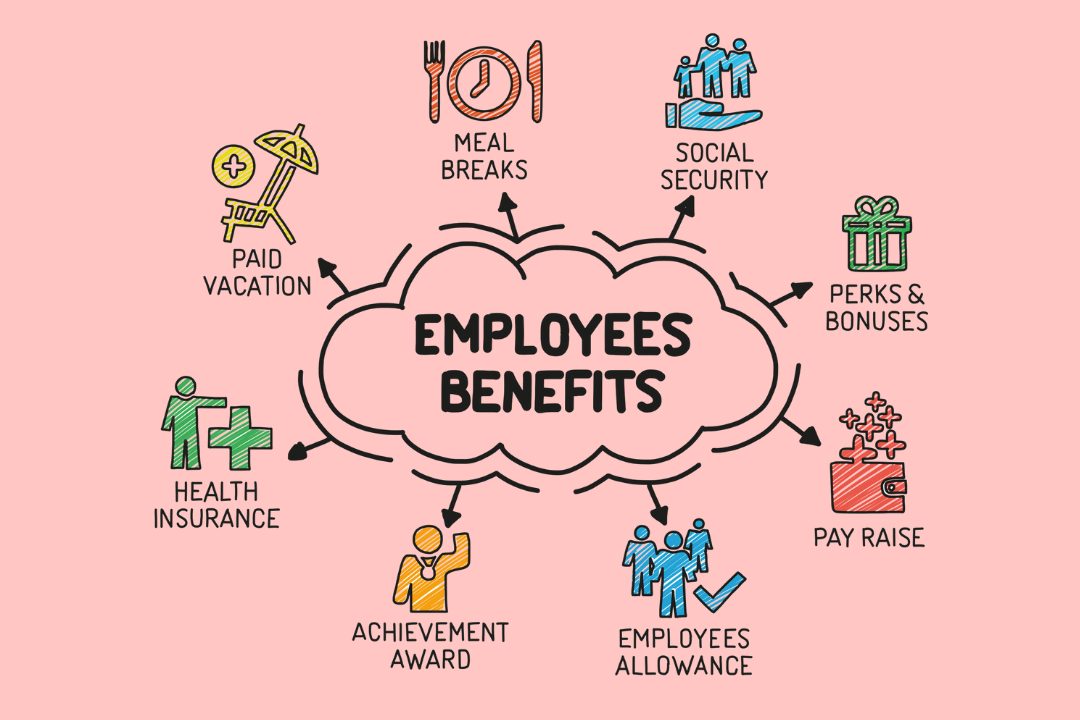 These are all the possible types of financial motivators that we are aware of. Of course, it is not advisable to simply copy this list and send it to a recruiter with the words, "Check off what you have, and I'll think about it" (Or should you? Only if you are in high demand and ready to engage in negotiations with a company that believes its offer is the best on the market).
"Research conducted by Adecco revealed that 57% of workers in the United States expect their employers to offer health and well-being benefits, such as medical insurance and retirement plans."
Study the company culture and work environment
Choosing a new job is like choosing a partner: you should consider not only their appearance but also their character, interests, and shared values. Who knows, maybe you'll find love at your new job?
There are various company cultures that are defined by their values, management approach, employee relationships, and other factors. Let's consider some of the most common types of company cultures:
Authoritarian hierarchical culture with a strong personality: These companies are focused on strong leaders who make all the decisions and set the direction for the company's development. Employees in such companies are expected to follow the leader's instructions and fulfill their responsibilities without question, following pre-established instructions.

Team-oriented culture: These companies place great importance on collaboration and teamwork. Employees should be prepared to work in teams and jointly solve tasks. Usually, decisions are made collectively through discussions, but responsibility is shared.

Results-oriented culture: Companies with this culture are focused on achieving specific results and goals through individual employees. Employees are given individual plans and targets, and they are personally accountable for timely achievement of set goals.

Family culture: This culture is common in small companies or family businesses where management and ownership are often represented by a single individual. The relationship with employees is friendly, akin to extended family members: everyone knows and supports each other. However, the line between personal and professional can sometimes blur in such environments.
Regarding work schedules, there are several types:
Full-time: This is the standard 8-hour work schedule, typically from 9 am to 5 pm. In some companies, it may vary, such as from 8 am to 4 pm, 10 am to 6 pm, or other variations.

Flexible schedule: This allows employees to choose their start and end times, as well as the number of working hours per day. This schedule can be convenient for those with family obligations or other circumstances that may impact their work schedule.

Remote work: This has become increasingly popular. Employees work from any location of their choice, complete tasks in their preferred order, and are only expected to meet deadlines while remaining available for communication during working hours.
It is important to ensure that you have a clear understanding of the company culture, its values, and whether the work schedule aligns with your preferences. Choosing a company that does not align with your values may result in a short-lived job and dissatisfaction. For example, if you value fairness, but your boss is a harsh dictator, you may find yourself hiding under the desk every day. Trust us, that's not very comfortable.
"Make decisions based on your own goals and views on life, not just on salary and job prestige." – Sheryl Sandberg, Chief Operating Officer of Facebook.
Where can you read, compare company reviews, and evaluate job conditions?
"A study conducted by Monster revealed that 61% of workers in the United States are likely to reject a job offer if they cannot find enough information about the company or the position."
There are websites where you can read reviews about employers, allowing you to learn about people's firsthand experiences working in a company.
One of the most popular websites is Glassdoor. On this site, employees can leave reviews about their employers, describe their work experiences, and share information about salaries and benefits.
Another popular site is Indeed. It provides access to numerous employee reviews of various companies, as well as extensive information about salaries and benefits.
Another useful tool for employees is websites that provide salary statistics. One such site is PayScale. It allows you to compare salaries of employees in different companies and industries, as well as learn how various factors such as work experience, education level, and region affect salaries. The site also features a "Salary Wizard" function that helps determine the expected salary based on specific parameters.
Tip: Look at the job market from the employer's perspective. It's not difficult to do: register on any major job portal as a company. Usually, all you need is a phone number and email, and no legal documents are required. Often, such websites allow you to sort resumes by salary. By going halfway down the list, you can understand what the average salary is and compare it with your own expectations.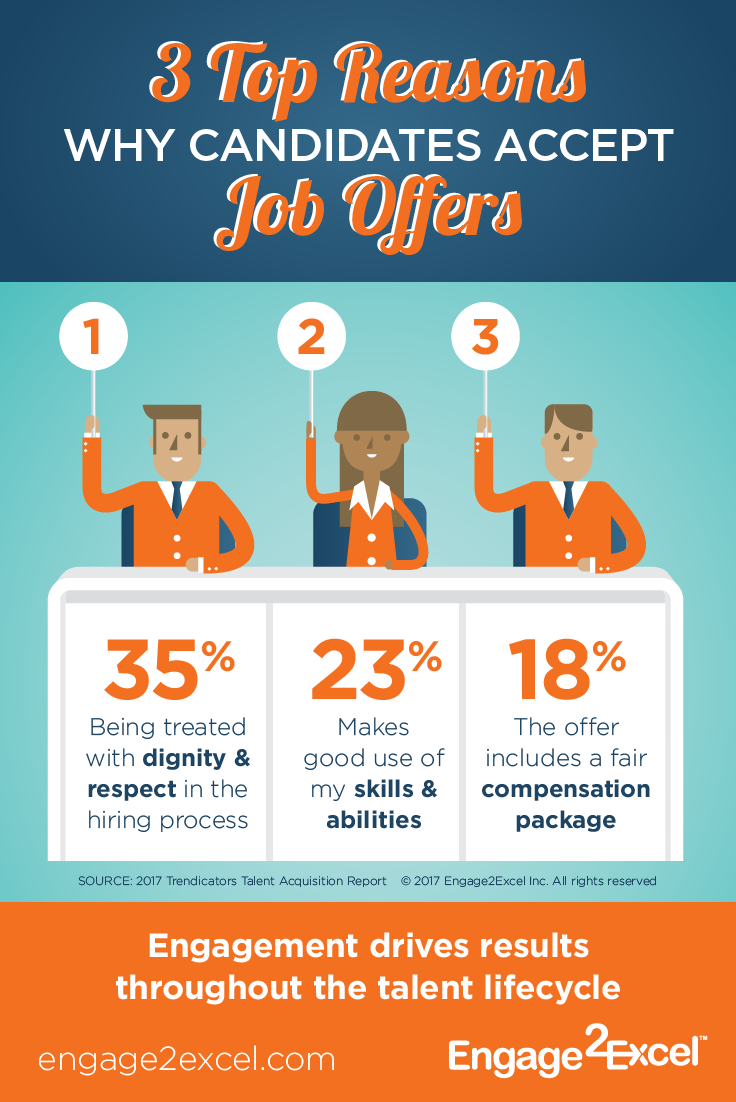 What questions should you ask before accepting a job offer to clarify any doubts?
An employer is not a sphinx, and questions are allowed! Don't hesitate to ask any questions that may arise, whether they are about professional development or even the simplest question about the location of the coffee machine.
So, based on the above, here are some questions to ask the employer to ensure the correctness of your choice:
What is the company culture, and what values are encouraged in the workplace?
What is the work schedule? Will you be able to balance work with other commitments, such as family, education, or additional work?
What are the prospects for professional development and career growth? Assess whether the company offers opportunities for professional growth (will it make you a better professional?) and if career advancement is possible.
What is the level of base pay, and what opportunities are there for salary increases?
What additional financial incentives and benefits does the company provide to its employees?
What tasks and projects will be part of my responsibilities? What specific goals do you have for this year and the next?
A study conducted by Jobvite in 2021 showed that the average time it takes for a candidate to make a decision about a job offer is 10 days. At the same time, 30% of respondents stated that they need more than 2 weeks to make a decision.
Tip: Ask your potential employer questions about how the company solves problems and what changes it plans for the future. This will help you assess how prepared the company is for changes and how willing it will be to support your professional development.

How to negotiate and find a compromise
Finding a compromise with an employer can be challenging, but it can be an important step for both parties. Here are five tips on how to negotiate and reach a mutually beneficial compromise with an employer:
Listen and ask questions: Listen carefully to the employer's position and ask questions to clarify what they mean. This will help avoid misunderstandings and find a compromise that is advantageous to everyone.

Propose alternative options: If the employer cannot agree to your terms, try offering alternative options that may satisfy both parties. For example, if you are requesting a salary increase, you could propose compensation in the form of additional days off.

Focus on common goals: You and the employer likely have shared goals and interests related to the success of the company. Try to focus on those goals and find a compromise that is beneficial to everyone involved.

Understand the employer's position: Try to understand why the employer cannot agree to your conditions. If you understand their position, it will be easier to find a compromise.

Be prepared to make concessions: To reach a compromise, you must be willing to make concessions on certain points. Try to determine which points are critical for you and where you can be more flexible.   
How to communicate your decision
Advice: If you are at the final stage and the offer sounds tempting, express your interest but don't accept it until you have read the employment contract (if provided for signing) or the final job offer in an email with a description of all the conditions (if there is no contract). Recruiters often embellish things in verbal conversations. However, what is written down is well-known and cannot be denied.
After making a decision regarding the offer, it is important to inform the employer quickly.
Sample letters can help you accept an offer, decline it, or negotiate the terms. For your convenience, here are several examples of letters that you can use in different situations.
Example of an unconditional acceptance letter:
Dear Billy Bossman,
I would like to thank you for the job offer at your company. I am highly interested in this position and ready to join your team.
I want to confirm my acceptance of this offer and I am prepared to start working according to the agreed conditions.
Please let me know what is required of me at this stage. I am looking forward to getting started.
Sincerely, Bob Jobless
Example if the offer interests you but you would be willing to accept it with certain conditions (e.g., the current salary level is not satisfactory):
Dear Billy Bossman,
I would like to express my gratitude for the job offer at your company. I was very impressed with the company's culture and work schedule, which align with my expectations, and I believe we are a good fit in that regard.
However, regarding the level of the proposed compensation, we have not yet found common ground. I understand that you are offering a market-based salary based on your labor market analysis. If you are not willing to reconsider the level of the base salary at this time, I suggest discussing possible alternatives, such as:
Different levels of compensation for the first ___ months and beyond.
Discussing bonus payments of _____ upon meeting agreed-upon conditions.
Your proposal for other forms of monetary reward.
I would be happy to discuss this matter at your convenience.
Once again, I would like to express my appreciation for the job offer, and if we can find understanding on this issue, I would be glad to join your team.
Sincerely, Bob Jobless
Example of a letter declining the offer:
Dear Billy Bossman,
I want to express my gratitude for the job offer at your company.
I appreciate your time and effort in considering my candidacy.
Unfortunately, I must decline this offer. I have made the decision to accept another offer that better suits my current needs.
Please accept my thanks for your interest in my candidacy, and I hope for the opportunity to collaborate in the future.
Sincerely, Bob Jobless

Overall, accepting a job offer is a significant step in your career. It is important to remember that this decision should be made thoughtfully.
Approximately 50% of people experience "post-acceptance depression" after accepting a new job, which can last up to 6 months. Therefore, do not forget the importance of mental health and think in advance about how you will take care of your physical and mental well-being during the period of adapting to the new job.
To assist you in the process of accepting a job offer, we have prepared some additional advice:
Remember that the employer may also be considering other candidates. Therefore, if you are interested in the offer, do not delay your response.
Be prepared for negotiation: Do not be afraid to ask for more than what is initially offered. If you are confident in your skills and qualifications, consider negotiating for a higher salary or additional benefits.
Prepare for negotiations: Study all the terms of the offer and prepare a list of questions and issues you want to discuss. Then practice your negotiation skills to be confident in your abilities.
Do not forget about the benefits: In addition to salary, pay attention to other advantages that may be offered, such as health insurance, vacation days, retirement programs, etc.
Documents that may be required before starting the job: (But it is better to clarify with the recruiter what you need to provide)
Passport or other identification document confirming your identity and address.
Copies of education and qualification documents (diplomas, certificates).
Documents related to tax and insurance matters (tax number/insurance number). Certificate of no criminal record.
When the offer is accepted, make sure you receive all the details in written form. Do not forget to sign the documents and send them back to the employer. Discuss the next steps and prepare for the onboarding process.
Finally, remember that accepting a job offer is not the end of the process, but the beginning of a new chapter in your career. Good luck in your new job!
Conclusions:
Make sure you have a clear understanding of what is expected of you and what is being offered. Are all the financial conditions satisfactory? Have you assessed the corporate culture, atmosphere, and work environment?
Compare not only the salary but also other financial motivators (bonuses, options, allowances, benefits package).
If something is not satisfactory, try to discuss it: politely, with reasoned arguments, and in a professional tone. Try to find what is important to you and what is important to the company – that's where compromise lies.
Before accepting the offer, ensure that all final conditions are documented in writing. Only then give your final consent and clarify how to prepare for the start of the job.